After 60 days hard work, Huayin engineer Mr. Wang installed two sets pyrolysis plants successfully in Ukraine on 23th December, 2019.
Mr. Wang reached client factory on 26th October, 2019 and then wait client ship the machines from the container.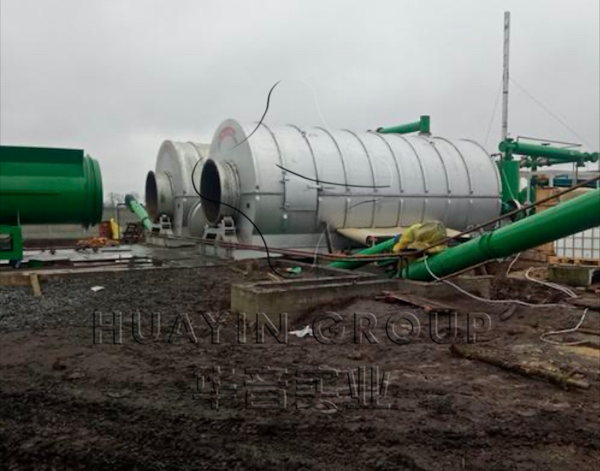 From 30th October to 5th November, 2019. He started to guide workers to build the furnace, amend the ground and install the oil tanks.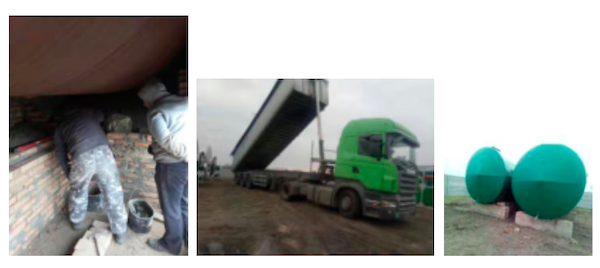 From 6th-8th November 2019. He installed the purification room, cooling pipe and connected with the integrated cooling system.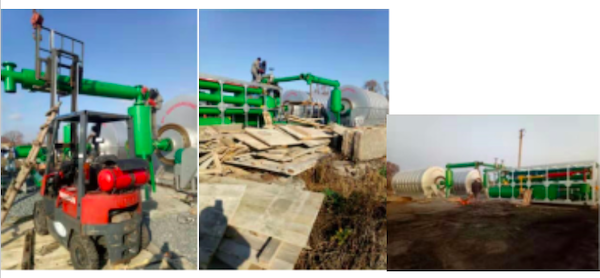 9th-12th November 2019, De-dusting system was installed.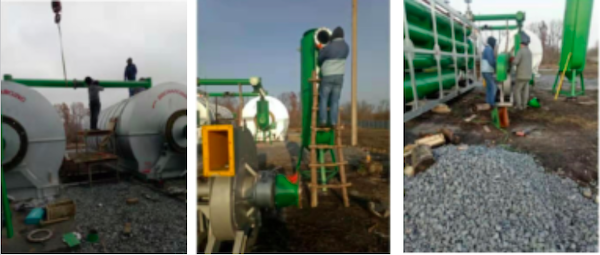 13th-19th November 2019,he installed the first carbon black discharge screw conveyor system, the chimney and dug the water pools.

25th-30th November 2019, workers amended the water pools, connected the water pipes and connected gas pipes.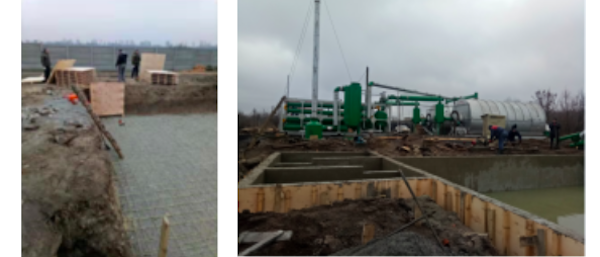 1th-6th December, 2019, the second carbon black discharge screw conveyor system and pressure valves were installed.

At the same time, the workers amended the water pools, electrician connected the wires and installed the water pumps.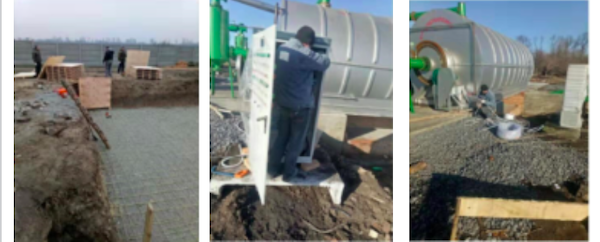 10th -20th December 2019, Mr. Wang trained the workers to operate the machines and run the machine three batches. The client was very satisfied with our after sales service work. Here is the raw material waste tyre and the pyrolysis oil we get.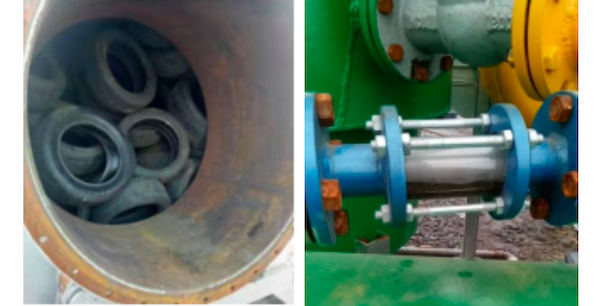 Huayin group engaged in waste tyre pyrolysis industry for more than 26 years, we are not only professional in technology but also pay more attention on service after sales. Cooperate with Huayin group, you wouldn't have any worries.