HUAYIN R&D team spend 3 months to improve the carbon black discharging and tire syngas odor removing technology.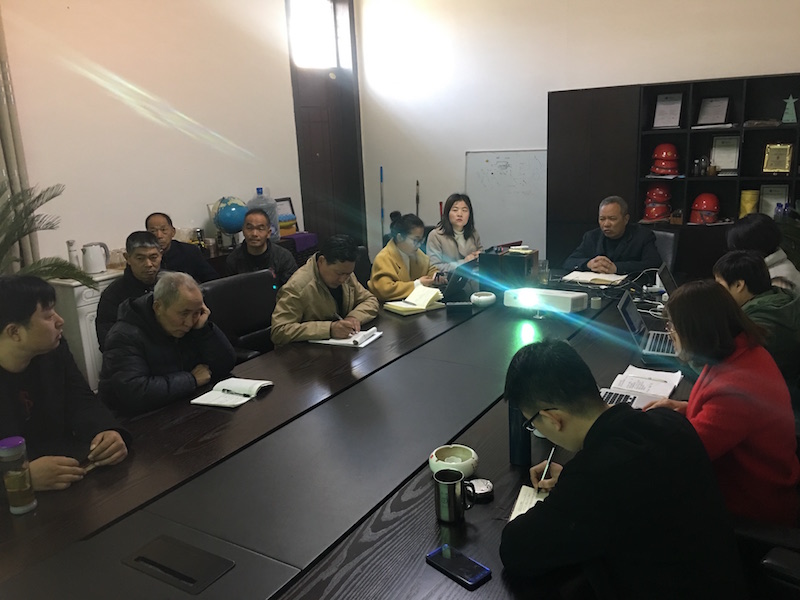 On March 14th, 2019 the final disucssion was held after new technology working well in the demo plant. All the customer who will invest waste tire pyrolysis plant, waste plastic pyrolysis plant shall not be headache for the carbon black discharing way slow, dirty and dangerous. All the customer shall not worreid the odor from the plant production.
All the new technnology shall be promoted from April 1st. The carbon black discharging was a big headache for many customers during the production. Firstly, the reactor need cool very long time, which decrease the plant working efficiency; second, when discharging from reactor, the dust fly everwhere which bring trouble for many European customers where the environmental is crazy strict; third, how to open the carbon black discharging door 100% safe. Aiming at the three problem, huayin engineer team solve all of them for customers. welcome to contact huayin.
Another very serious problem is the odor during the pyrolysis plant working, we research the speical equipment with lower cost to help customer solve this problem. Lower cost, easy operaton, integrated design technology solve the odor problem , protecting environment. Welcome to regular and new customer contact us, once the pyrolysis plant odor problem we both could help you solve it by the new technology.
Huayin own none stop improving R&D team, which guarantee HUAYIN customers' plant performance well and help them to make profit.
Chosing HUAYIN, Chose Success.