HUAYIN GROUP will attend the 125th Canton Fair from April 15th-19th, 2019. Our Booth NO. is 2.1I38. Welcome to visit us.
Waste tyre and plastic recycling to fuel oil business is never outdated, no matter how the market is changing. Until now It is still very promising business. Pollution is worldwide problem, landfill of waste tyre, plastic waste pollution in the ocean, among the city, rubbish is more serious in some African countries. Apart from turning waste into energy but also can convert waste into electricity. This is urgently needed in some African and Asian countries.
HUAYIN GROUP provide the solid waste solution, not only dispose the waste, but also help the investor to make profit in short time. Crude oil is less and less, many countries rely on the importing.Therefore many of HUAYIN customers are from government energy agencies. Such as the PETROPERU.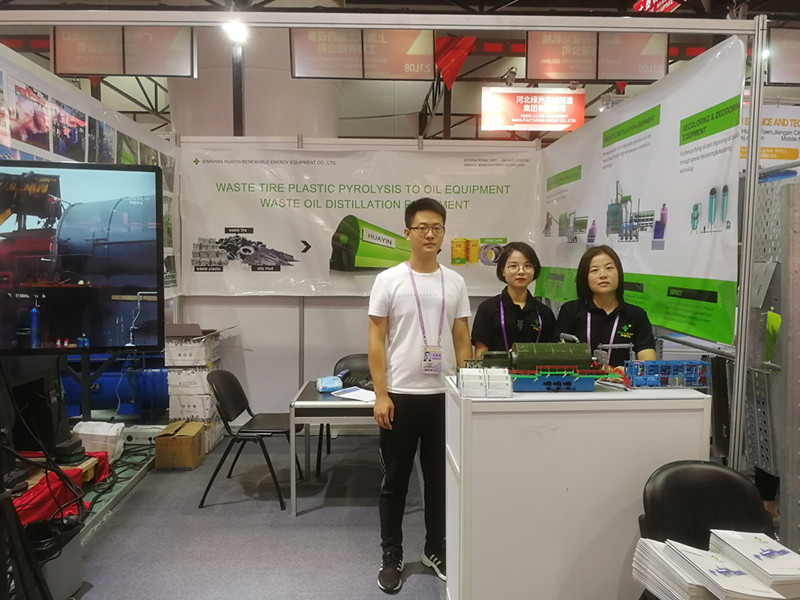 Not only waste tyre, plastic, but also can refine waste oil, such as motor oil, engine oil to diesel or base oil. Base oil is for making new engine or motor oil. This is very profitable business. Also can recycle oil sludge.
All the projects we could provide Turnkey service for customers.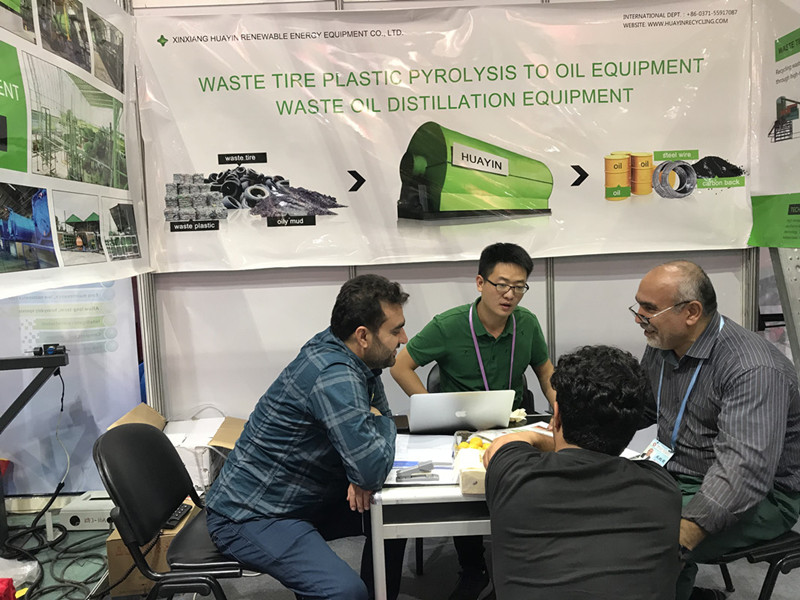 Our factory is located in Xinxiang city, Henan province, after visiting canton fair, you can visit my factory directly, just 6.5 hours by high speed train and 2 hours by air to Zhengzhou, we will pick you up to my factory, seeing is believing.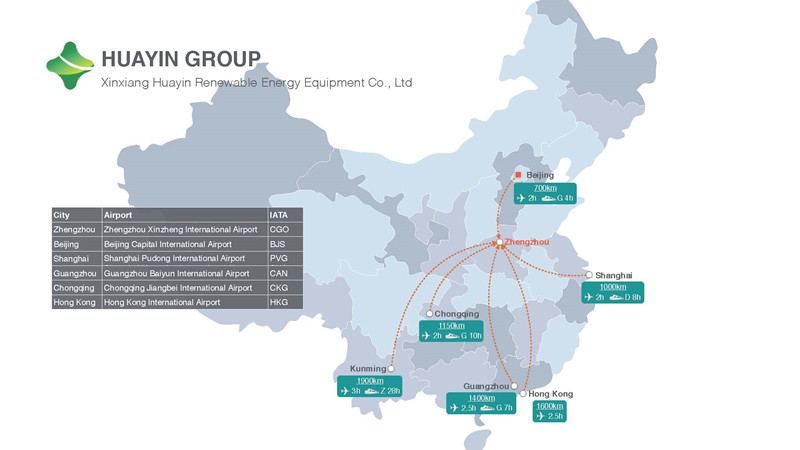 Welcome to our Booth NO. 2.1I38 .Face to face talking shall be more efficient than email. Welcome to join such good business, you will change your life.